Just a quick reminder it's the Oughtibridge slalom this weekend, 27-28 April. It is a great local slalom for all, approximately 1 hr from our boathouse. Any enquiries can be made either at our club evening tonight or via email Slalom@gscc-online.com 

The Oughtibridge Slalom Site is on the River Don in South Yorkshire (The postcode is S35 0GG. See map below), about five miles north of Sheffield City Centre. It is a private site managed by Sheffield Canoe Club. Directions and further information are available via Sheffield Canoe Club Website at http://www.sheffieldcanoeclub.co.uk 

The Slalom is a Division 3/4 weekend event, and attracts a good number of participants. The relatively narrow, rocky and shallow river is easy Grade 2 water at this location. Reservoir fed, the river maintains a steady but low flow rate through the summer months. Gates are placed on flat water, in quiet pools, near eddies and across faster water sections, with small waves providing for excitement .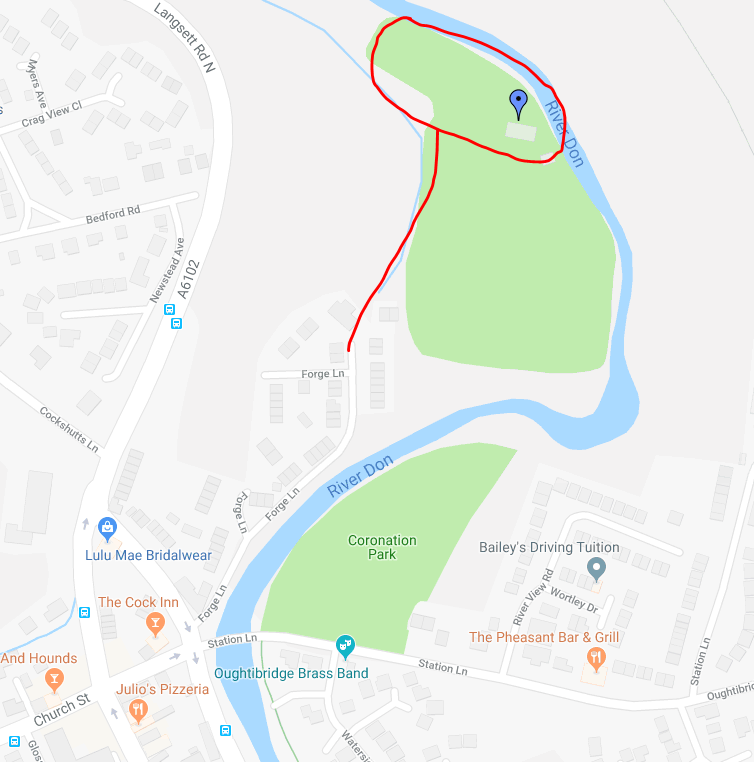 The venue is at the end of a track reached from Forge Lane in Oughtibridge: With the one-way system in Oughtibridge you should approach Forge Lane from Church St